Kids Party Entertainers add Fun to any Party!
When it comes to planning your kids party, we know that you want it to be perfect and you want everyone to have a great time. Worry not, we're here to help! The party should be fun and stress free for you as well as the kids. So if you're wondering how to make your party stand out and give your kids the great party they deserve, why not book the very best kids party entertainers Melbourne? Fairy Freckles and Friends are guaranteed to bring the fun and magic to your party. Professional and great to work with we're sure you won't be disappointed – have a look at our testimonials to see just how happy people have been when we've joined the party.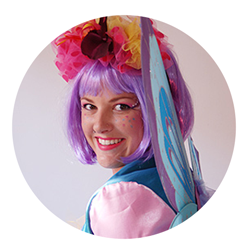 Fairy Freckles and Friends are a group of magical characters that love providing kids party entertainment Melbourne, ensuring everyone at the party has the best of times.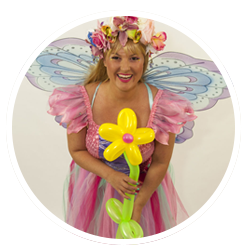 Fairy Freckles is the leader of the pack – She's a fun loving fairy that flies into parties from her home Somewhere Over the Rainbow with her beautiful freckles and fairy wings. Never happier than when she's having fun at a party, Fairy Freckles is an expert
face painter and turns children into fairies just like her with magical sparkling freckles.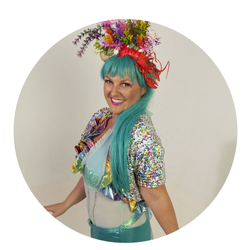 The Flower Fairy is Fairy Freckles best friend. Her main job is to paint all the flowers in the world, making sure that they're always beautiful, but when she's at a party her favourite thing is to do face paintings of her beloved flowers.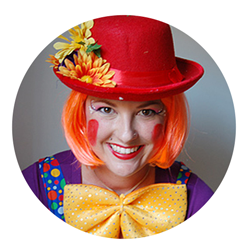 Giggles the Clown just can't stop laughing, and if she turns up to the party kids and adults alike can be sure to be laughing the time away. She's also a master with balloon creations and everyone loves her creations. If Pirate Pearl or Pirate Pete is on the guest list,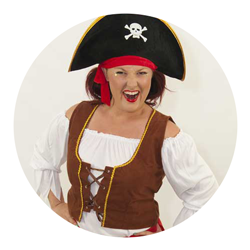 they'll be creating swords from balloons and turning party goers into mini pirates. The Rainbow Mermaid is a very special party guest. She lives under the sea, but comes onto land to have fun and provide party entertainment Melbourne. In her land under the sea, her friends the dolphins taught her lots of magic tricks which everyone loves to watch her show off. Unicorn Twilight Sparkle is another enchanting character – she'll spend her time playing games and making sure everyone is doing exactly what they should be doing at a party – having fun!
Kids Party Entertainment Especially for your Party.
Fairy Freckles and Friends take the pressure of off you and allow you to relax and enjoy the party with everyone else. Activities include face painting, parachute games, balloon creations, bubble blowing, treasure hunts and pass the parcel. Just check out our services on our website to choose the perfect party package for your kids. All of our entertainers are fun loving professionals, who work hard to ensure that everyone at the party is enjoying themselves. So don't worry about people being shy and left out, Fairy Freckles and Friends magic gets everyone at the party involved. If you're looking to add some fun for the kids at a bigger event, we also provide roving entertainment at events and occasions, just contact us to find out more.
Make your kids party one to remember, and give yourself one less thing to worry about. Invite Fairy Freckles and Friends to your kid's party and you'll be sure of a party the kids will never forget!
See Our Packges
Testimonial
Without doubt the best decision I made when planning my daughter's party. Really great company to work with and the kids loved Fairy Freckles. She had such a great manner with my daughter and all her friends, and the face painting was brilliant too. I will definitely use them again and couldn't recommend them highly enough! Emma

I've used party entertainers for my kid's party a couple of times before but Fairy Freckles really exceeded my expectations. So helpful when I was planning the party as I wasn't really sure exactly what to book this time. They gave great suggestions and these all went down a storm with the kids at the party. I was so much more relaxed knowing that all the games and entertainment were being organized for me, I even got to relax and enjoy the party too! Fiona.

First time I've had professional entertainers at a party, and I really don't know why I hadn't done it before! I was struggling with ideas for games, and didn't just want to do the same