Fairy Freckles is a mischievous, fun- loving fairy who flies to children's birthday parties all over Melbourne. Fairy Freckles and her friends love nothing more than to make the birthday child's special day a magical experience with an amazing magic show, fun-filled games, rainbow song and dance, super balloon creations and beautiful face painting.
All of our children's party entertainers are dedicated to bringing the most exciting, professional kids parties Melbourne has to offer, right to your doorstep. Christenings, Baptisms, Weddings, Fetes, Toddler Parties and all special events - let Fairy Freckles and her friends entertain the kids, no stress for you!
Read More
Fairy Freckles and Friends are professional
kids party entertainers
. Starting out offering
kids party entertainment Melbourne
, they gained a reputation as the very best entertainers in town! A child's world is full of awe and wonder and their parties should be magical events also. As a parent, nothing is more important to you than your son or daughter and so making sure they have the best possible party is naturally high on your agenda. Let Fairy Freckles and Friends give your children the best possible party. Birthdays, Christmas, Halloween, or just a party because you feel like a party, Fairy Freckles and Friends will take the pressure off of you so you can relax and enjoy the party too.
Huge Range Of Characters For Your Kids Party Entertainment Sydney
If you are looking for
kids party entertainment Sydney
or party entertainment Melbourne we'd love to help. We have a range of characters lined up ready and waiting to bring the magic to your party. Fairy Freckles and Friends are professional to deal with, reliable and never happier than when they see a group of children enjoying themselves at a party. Surprisingly affordable, you'll be sure of a party that your kids love and brings happy memories for years to come. There's no need to just take our word for it though, we're really proud of the reviews we've been getting – check them out on the Reviews page right here on our website. You'll see parents and children alike have loved our characters and games and we always make sure that everyone is involved at the party. Our characters are brilliant at getting even the shyest of children laughing and joining in the fun.
Kids Party Entertainers Make Your Party Memorable
Fairy Freckles and Friends was founder by Carly Ford, who has been providing
kids party entertainment
for over half a decade. Following training in drama, song and dance she has worked as a performer for 10 years, performing in children's shows throughout Australia and Asia. Her creativity and natural flare for working with children led to the development of Fairy Freckles and Friends, where she funnels her skills into creating fun characters and brining the magic to kids' parties. Who's going to be providing your kids party entertainment? Fairy Freckles and Friends have a range of characters who you can invite to lead the fun and games. Leader of the pack is Fairy Freckles herself. This fun loving fairy lives way out Somewhere Over the Rainbow, but she's ready to jump to any invitation and flap her fairy wings as fast as she can to make it to your party. This fun loving magical and mischievous fairy is a master at face painting and gets her magic powers from the freckles on her face. She also loves to transform party goers into little fairies. If your child is dreaming of a
fairy party Melbourne
or a
fairy party Sydney
, The Flower Fairy is the perfect party guest. She lives with Fairy Freckles Somewhere Over the Rainbow. The Flower Fairy spends her time painting the world's flowers, making sure they always look pretty, but she loves to take a day off to entertain at parties. Making flowers from balloons, face painting and whole range of games are all in the Flower Fairy's party bag. She's a guest you'll never forget at your
fairy party
.  In need of a laugh? Well you can rely on Giggles the Clown to deliver that! Fairy Freckles' best friend, Giggles has an infectious laugh and she'll have you all rolling around in stiches – and you won't find anyone making better balloon creations than her! The Rainbow Mermaid loves her life under the sea, but also loves to come ashore as soon as she hears that party bell ringing. When she's swimming below the waves her friends the rainbow dolphins show her magical tricks which she entertains with at parties. She spins and dances her way through the party spreading the fun. Unicorn Twilight Sparkle is the unicorn princess of the Friendship Rainbow Kingdom. Face painting and making butterfly balloons are her speciality, ad her very special unicorn magic is used to good effect making sure everyone at the party is having a great time. Pirate Pearl and her mate Pirate Pete live on a floating pirate ship and will kick up a storm at your party by making balloon swords and creating a miniature army of pirates.
Fairy Party For All Budgets
Fairy Freckles and Friends have a range of party packages from which you can select and they also welcome enquiries for bespoke party entertainment requirements. The 1-hour party includes a magic show; games including magical freeze, pass the parcel and rainbow dance; face painting or ballooning and bubble blowing.  1.5 or 2-hour party packages include a magic show; special birthday wish; games including parachute play or a treasure hunt; bubble blowing; face painting and ballooning.  When it comes to toddlers, we'll develop a bespoke package depending on your needs that can include some of the following activities: Magic show; special birthday wish; rainbow song and dance to popular children's music; puppets; bubble blowing; face painting and ballooning. And because it's important that every child feels special at the party, all of our party packages include a gift for every child at the party too. As well as providing complete kids party entertainment, Fairy Freckles and Friends also provide roving entertainment for children at your next event. You may be holding a fete, product launch, company fun day, or even at your wedding. Roving entertainers are a great way to make sure your young guests are having as much fun as the adults. Fairy Freckles and Friends can provide balloonists, magic makers, hula hoopers, giant bubbles and fun and games. Just give us a call to discuss your individual needs. Fairy Freckles and Friends main base is as kids party entertainers Melbourne. They've brought the magic to parties for hundreds of children over the years, providing both parents and children with happy party memories that will last a life time. Fairy Freckles and Friends are now also pleased to offer themselves as kids party entertainers Sydney. Fairy Freckles and Friends understand that you may feel some pressure when organising your child's party because you care so much that it's a great success. By hiring professional entertainers for your party, you'll be off loading a load of organisation before hand and a lot of pressure on the day. You'll be able to sit back – or get up and join in – and have a great time as well. Check out
our gallery
and see some of the amazing parties we have put on for children over the years. Give us a call, or drop us an email, and we'll get to work planning your party entertainment! Check out all our fairy party
pricing options here
or
contact us
directly by phone or email.
Read Less
Christmas is coming!
Book one of our Christmas Elves or Fairies for your end of year function. They can do:
Professional Face painting
Balloon creations
Roving fun
Christmas magic show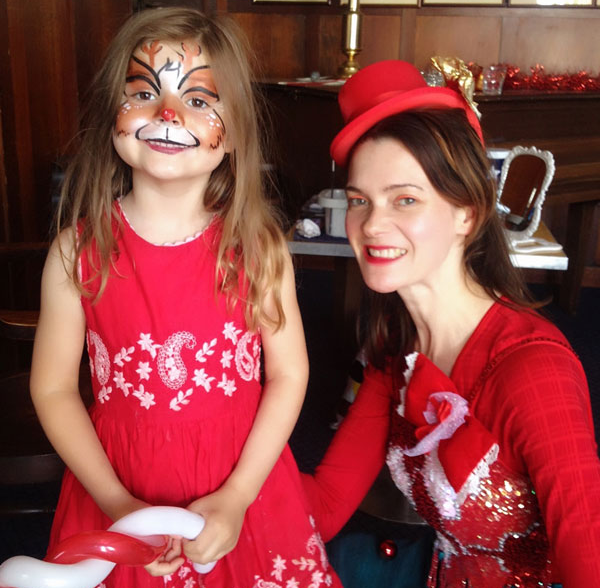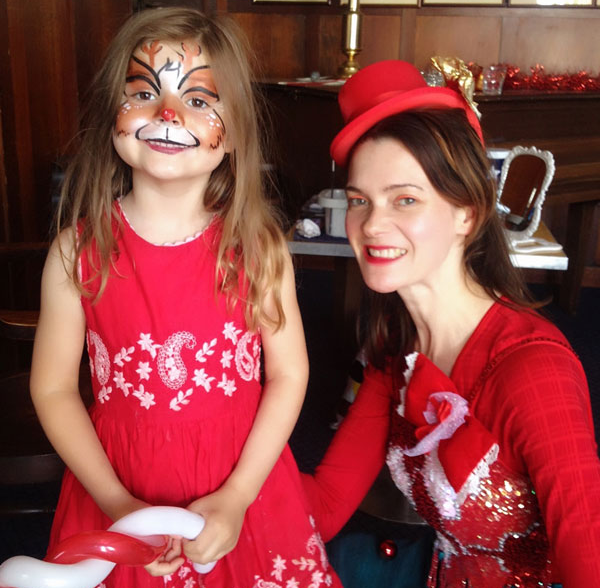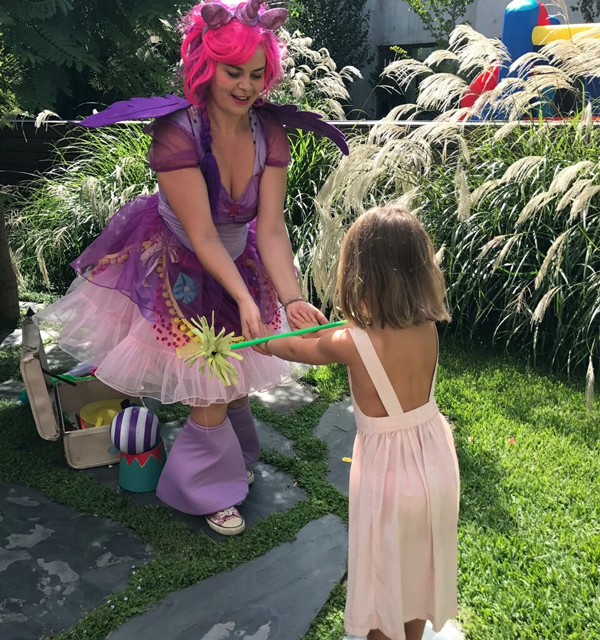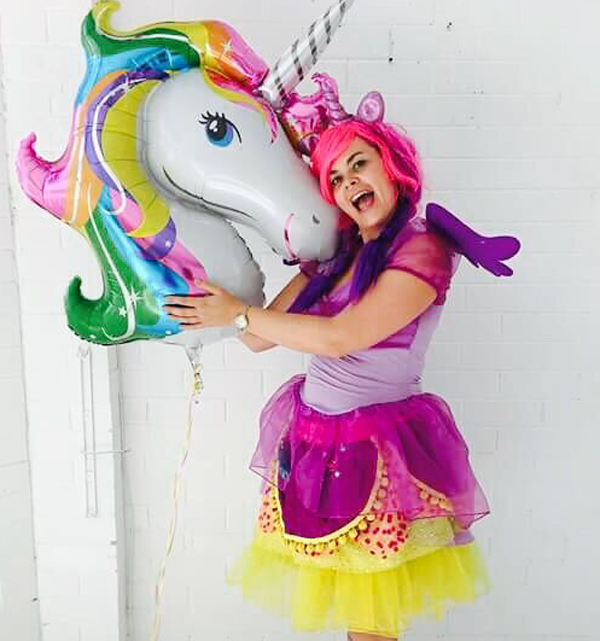 Magical Unicorn Kids Parties!
Has your child joined the unicorn craze?
Have one of our fantastic unicorn characters come to your party with her bag full of magic, games, face painting and balloon creations!
Ask about our new kids party characters to join the team!
Tinkerbell
Unicorn Twilight Sparkle
Rainbow Mermaid
Pirate Pete
Pirate Pearl
Dino Dinosaur
Princesses
Supergirl
Animal characters